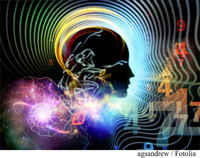 A mathematics friend of mine just sent me this link to a 2017 posting by "recovering mathematician" Junaid Mubeen that I found most apt. If you haven't seen it yet, take a look.
"[M]athematics need not be situated at the extremes of established knowledge. We can all revel in problems whose solutions are known. Even when humankind has exhausted its capacity to extend its collective knowledge base, as individuals our ignorance is what keeps our mathematical instincts aflame. Problem solving lies between the boundaries of what we know and what we seek. This sweet spot is where we all—novices and experts alike—get to bend and twist what we know to forge new truths for ourselves. Who cares if our discoveries are already known to the rest of the world (or machines, for that matter)? The satisfaction of finding my own solution, of pushing through my own knowledge limits, is as enthralling as the pursuit of 'new' proofs promised by research mathematics. Let the machines come; mathematics does not belong to the omnipotent."
This view echoes my feeling that we can enjoy performing music even if we can't compose it. See Who Gets To Be Called A Mathematician.