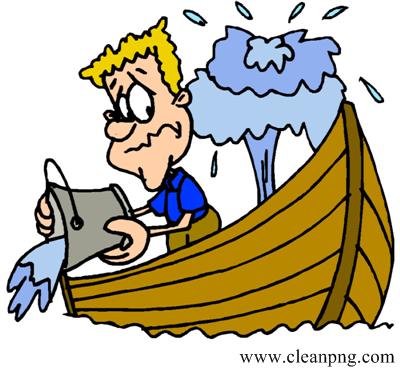 This is a straight-forward problem from Five Hundred Mathematical Challenges.
"A boat has sprung a leak.  Water is coming in at a uniform rate and some has already accumulated when the leak is detected.  At this point, 12 men of equal skill can pump the boat dry in 3 hours, while 5 men require 10 hours.  How many men are needed to pump it dry in 2 hours?"
See the Bailing Water Problem.