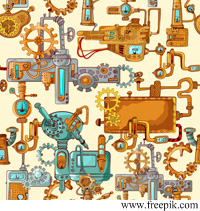 This essay introduces a topic I have been thinking about for a number of years. It also may allow me to connect the math impulse to a wider range of thoughts than just those based on math or even science.
It all begins with the perennial question of "why" that drives our curiosity about the nature of things and how various situations came about, such as our physical universe, our biology, the origin of life, or historical events. The explanations are usually couched in terms of causal links: such and such happened because some other thing happened. In the physical sciences we think the causal links follow certain physical, chemical, or biological laws that we provisionally hypothesize. In the historical realm we think there are still causes, such as the physical environment (geography, climate, weather, etc.) or the imprint of individuals. But the historical chains of events are often disrupted by chance and coincidences, and some supposed links degenerate into imagined connections or associations.
In the future I plan to write a number of essays that explore and illustrate these ideas. See Causality, Chance, and Connections.