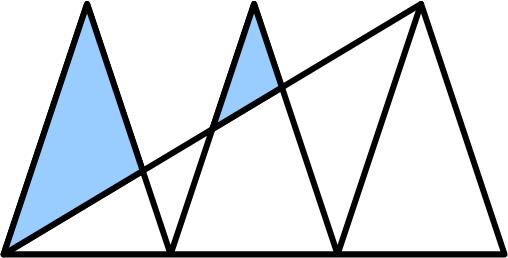 This is a nice little puzzle from the late Nick Berry's Datagenetics Blog.
"A quick little puzzle this week. (I tried to track down the original source, but reached a dead-end with a web search as the site that hosted it, a blogspot page under the name fivetriangles appears password protected, and no longer maintained). …
There are three identical triangles with aligned bases (in the original problem, it is stated they are equilateral, but I don't think that really matters; Any congruent triangles will do, and I'm going to use isosceles triangles in my solving). If we say that one triangle has the area A, what is the area of the two shaded regions?"
See the Three Triangles Puzzle.