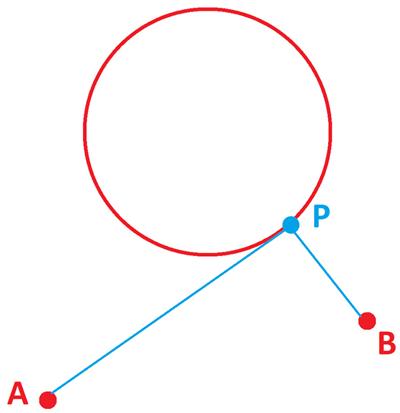 James Tanton provides another imaginative problem on Twitter.
"I am at point A and want to walk to point B via some point, any point, P on the circle. What point P should I choose so that my journey A → P → B is as short as possible?"
Hint: I got ideas for a solution from two of my posts, "Square Root Minimum" and "Maximum Product".