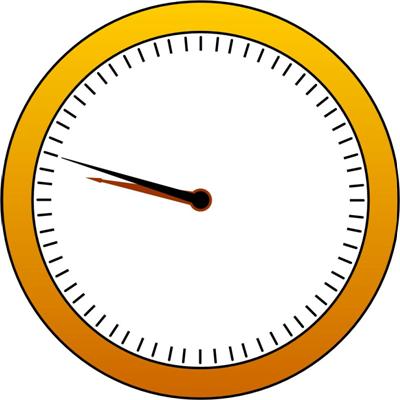 This is a nice variation on the typical clock problem posed by Cary Mallon and retweeted by Henk Reuling:
"This clock has fallen on the floor, and unfortunately, there is no indication which way 'up' the clock should hang.  However, both hands are pointing precisely at the [adjacent] minute marks.  You can now work out what the time is."
See the Fallen Clock Puzzle.