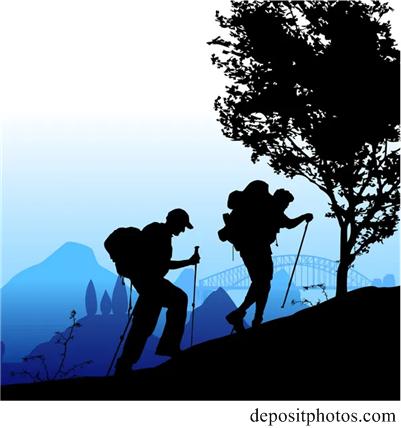 This puzzle from the Scottish Mathematical Council (SMC) Middle Mathematics Challenge has an interesting twist to it.
"Two young mountaineers were descending a mountain quickly at 6 miles per hour. They had left the hostel late in the day, had climbed to the top of the mountain and were returning by the same route.  One said to the other "It was three o'clock when we left the hostel. I am not sure if we will be back before nine o'clock." His companion replied "Our pace on the level was 4 miles per hour and we climbed at 3 miles per hour. We will just make it." What is the total distance they would cover from leaving the hostel to getting back there?"
See the Mountain Climbing Puzzle.