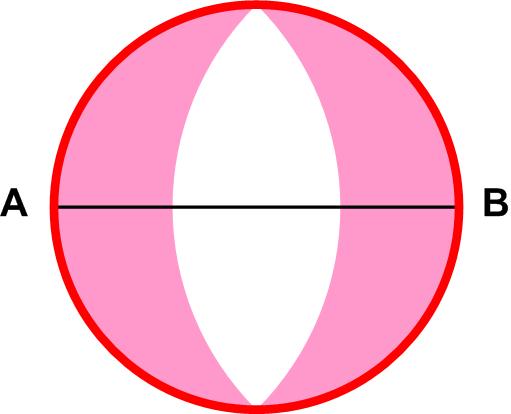 This is a straight-forward problem from the Scottish Mathematical Council (SMC) Senior Mathematics Challenge.
"A circle has radius 1 cm and AB is a diameter.  Two circular arcs of equal radius are drawn with centres A and B.  These arcs meet on the circle as shown.  Calculate the shaded area."
There are several possible approaches and the SMC offers two examples.
See the Moon Quarters Problem