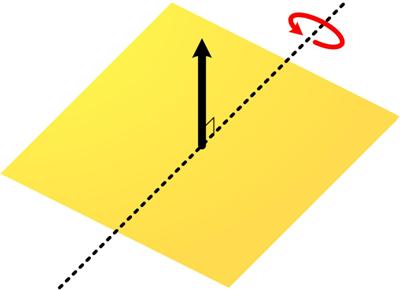 Here is another challenging problem from the first issue of the 1874 The Analyst, which also appears in Benjamin Wardhaugh's book.
"3. If a line make an angle of 40° with a fixed plane, and a plane embracing this line be perpendicular to the fixed plane, how many degrees from its first position must the plane embracing the line revolve in order that it may make an angle of 45° with the fixed plane?
—Communicated by Prof. A. Schuyler, Berea, Ohio."
Part of the challenge is to construct a diagram of the problem. I used techniques for a solution that were barely in use when this problem was posed in 1874. The contrast between then and now is most revealing.
See the Rotating Plane Problem