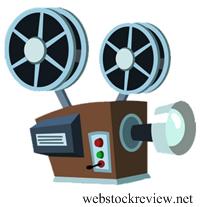 Here is another Brain Bogglers problem from 1987.
"Exactly four minutes after starting to run—when the take-up reel was rotating one and a half times as fast as the projecting reel—the film broke. (The hub diameter of the smaller take-up reel is 8 cm and the hub diameter of the projecting reel is 12 cm.) How many minutes of film remain to be shown?"
This feels like another problem where there is insufficient information to solve it, and that makes it fun and challenging. In fact, I was stumped for a while until I noticed something that was the key to completing the solution.
See the Movie Projector Problem.