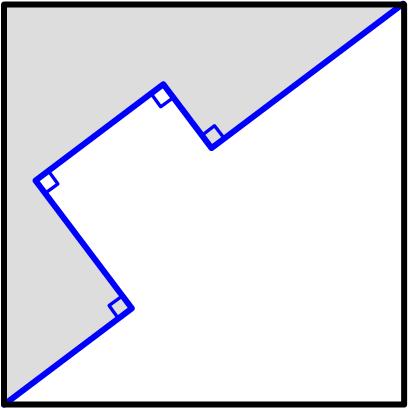 This is a nice problem from the UKMT Senior Mathematics Challenge for 2022:
"Five line segments of length 2, 2, 2, 1 and 3 connect two corners of a square as shown in the diagram. What is the shaded area?
A 8____B 9____C 10____D 11____E 12"
The pleasure of solving this problem may be lessened if one is under a time crunch, as is the case with all these timed tests.
See the Broken Diagonal Problem