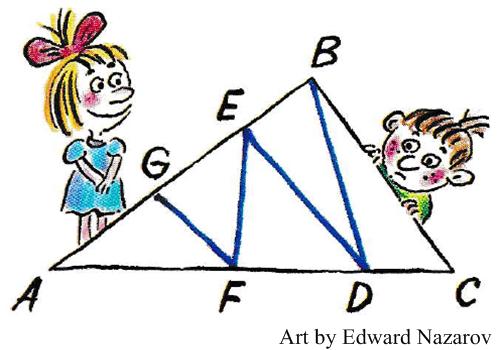 This is another Brainteaser from the Quantum math magazine .
"How can a polygonal line BDEFG be drawn in a triangle ABC so that the five triangles obtained have the same area?"
I found this problem rather challenging, especially when I first tried to solve it analytically (using hyperbolas).  Eventually I arrived at a procedure that would accomplish the result. (revised)
See the Equitable Slice Problem  (revised)
(Update 9/22/2021)  I goofed.  I erroneously and foolishly thought Quantum had not solved the problem.  Upon a closer reading I see what they were getting at and revised the posting.