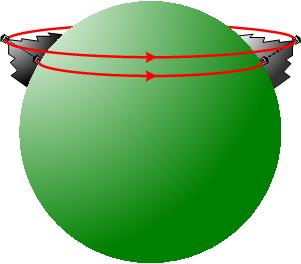 It is always fascinating to look at problems from the past. This one, given by Thomas Whiting himself, is over 200 years old from Whiting's 1798 Mathematical, Geometrical, and Philosophical Delights:
"Question 2, by T. W. from Davison's Repository.
There are two houses, one at the top of a lofty mountain, and the other at the bottom; they are both in the latitude of 45°, and the inhabitants of the summit of the mountain, are carried by the earth's diurnal rotation, one mile an hour more than those at the foot.
Required the height of the mountain, supposing the earth a sphere, whose radius is 3982 miles."
See the Mountain Houses Problem