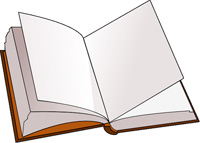 Setting aside my chagrin that the following problem was given to pre-university students, I initially found the problem to be among the daunting ones that offer little information for a solution. It also was a bit "inelegant" to my way of thinking, since it involved considering some separate cases. Still, the end result turned out to be unique and satisfying (Talwalkar's Note 2 was essential for a unique solution, since the problem as stated was ambiguous).
"Kshitij from India sent me this problem from the 1994 India Regional Mathematics Olympiad.
'A leaf is torn from a paperback novel. The sum of the numbers on the remaining pages is 15000. What are the page numbers on the torn leaf?'
Note 1: a 'leaf' means a single sheet of paper.
Note 2: the quoted problem is actual wording from the competition. But let me add an important detail: the book is numbered in the usual sequential way starting with the first page as page 1." See the Missing Pages Puzzle.